Monday, November 14, 2016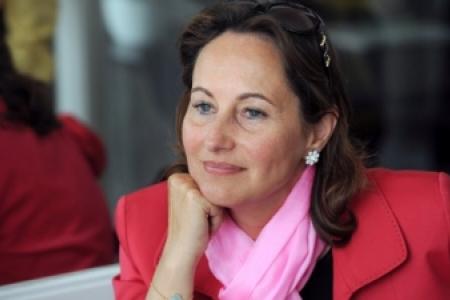 MARRAKECH, Morocco (PAMACC News) - The African Climate Policy Centre (ACPC) of the United Nations Economic Commission for Africa (UNECA) has congratulated COP 21 President, Ségolène Royal for the success of last year's climate conference which has culminated into momentum for action as Africa hosts COP 22.
Speaking during a round table meeting when the French Minister visited and met Ambassadors and other senior delegates at the Africa Pavilion at COP 22, ACPC Officer in Charge, James Murombedzi said UNECA was hopeful that the implementation of the Paris Agreement would be inclusive.
"As ACPC-UNECA, we are hopeful that the implementation of the Paris Agreement will be inclusive," said Murombedzi, adding that Africa would like to see the issue of means of implementation resolved at COP 22.
On its part, "ACPC is ready to support African countries in the revision of their Nationally Determined Contributions (NDCs) most of which have been found to be defective," he added.
Murombedzi further highlighted the need for Africa to integrate climate in its mainstream development planning for a holistic approach.
"We believe there is no room for isolated planning and it is for this reason that at ACPC, we have prioritised climate research to support African countries in integrated planning," Murombedzi disclosed.
With the eyes of the world on Marrakech, the African Group is hopeful that the unprecedented mobilisation of the international community and political will, which has culminated into the rapid entry into force of the Paris Agreement, would likewise be extended to implementation.
The Agreement entered into force in time for COP 22, where the first Meeting ofthe Parties to the Agreement will open on 15 November, and parties are expected to agree on the rules of implementation of the Paris Agreement and establish a viable plan to provide financial support to developing countries to support climate action.
On her part, Ms. Royal stressed the importance of climate justice, particularly for Africa. "Africa is the great challenge of this Conference," she said. "COP 22 is an African COP, and that is where the priority and hopeare," adding that in Africa, climate change is cruel and unfair as the continent suffers the most through no fault of its own.
It is for this reason that an African development pathway that could propel climate-resilient economic growth is possible if an enabling environment that promotes innovation and collaborative actions for climate change solutions is put into place.
And a number of African initiatives on collaborative research and capacity development were highlighted at a side event at the Africa Pavilion on Innovations and African collaborative approaches for transformative climate policy and solutions.
Organized by the UNECA's Africa Climate Policy Center (ACPC), the events included the Southern African Regional Universities Association (SARUA) Programme for Climate Change Capacity Development (PCCCD) and WASCAL (the West African Science Service Center on Climate Change and Adapted Land Use) 
The  SARUA Programme for Climate Change Capacity Development (PCCCD), has led to a consortium of seven universities from five SADC countries developing a regional Master's curriculum in Climate Change and Sustainable Development, based on the principles of trans-disciplinarity and innovation; while WASCAL pools the expertise of ten West African countries and Germany to strengthen climate change research infrastructure and capacity
Ms Penny Urquhart, Independent analyst and member of the SARUA Curriculum Review Team said there is a need  for funding in order to scale up these initiatives to a continental scale to support Africa's development aspirations, reduce vulnerability, increase resilience and optimise low-carbon options for growth. 
Other speakers included Prof. Daouda Kone, Director of the WASCAL doctoral programme in Climate Change and Biodiversity, Université Felix Houphouet Boigny, Côte d'Ivoire; Dr Wilfran Moufouma Okia, Head of Science, Technical Support Unit, IPCC and; Professor Roland Roesch, Senior Programme Office, International Renewable Energy Agency (IREN? The event was moderated by Mr Linus Mofor, ACPC Senior Natural Resources Officer (Energy, Infrastructure and Climate Change). 
In summing up the event, Msn Simbisai Zhanje, Project Manager, south-south-north / The Climate and Development Knowledge Network (CDKN) said that while capacity is important, capability is equally significant as the context in which implementation takes place can be an enabler or barrier. Political will is an important capability factor in different contexts.